Michelle Allardyce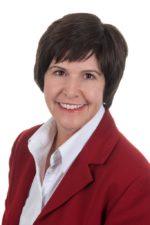 Real Estate Sales Specialist
Michelle has been with Elders Real Estate for ten very successful years and brings with her plenty of enthusiasm, lots of local knowledge and a keen sense of humour. 
Michelle values living in Northam and you will enjoy her company whether she is selling your property or showing you what properties are on the market. 
It would be fair to say that Michelle is now one of the top selling agents (if not THE top) in Northam. 
Michelle has completed her Triennial Certificate and is also the Chairperson of the "Avon Branch" of REIWA and a REIWA member.
Michelle has spent most of her life living and loving Northam, has successfully operated her own businesses, has served as a local councillor and Deputy Mayor for Northam - and is enjoying real estate immensely.
Call Michelle to discuss your real estate requirements and you can be assured you will enjoy her company and professionalism, it will be a call worth making.
Awards Elders Real Estate WA
2017- No. 4 Residential Salesperson in the state
2015 - No. 2 Residential Salesperson in the state
2014 - No. 2 Residential Salesperson in the state
2013 - No 3 Residential Salesperson in the state
REIWA
10-15 Million club
8 Million Club
7 Million Club
6 Million
08 9622 6000
08 9622 6055
0417 934 938